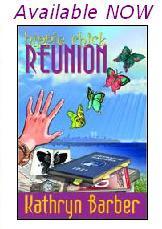 Programming
Things to Believe In
TV
Town Meetings
Lectures
Reunion Circles

Change Your Mind -
Change the World
Those who argue and discuss without understanding the truth are lost amid all the forms of relative knowledge, running about here and there and trying to justify their view of substance of ego.
Pure in it's own nature and free from the categories of finite and infinite, Universal Mind is the undefined wonder, which is wrongly apprehended by many.
LANKAVATARA SUTRA
THINGS TO BELIEVE IN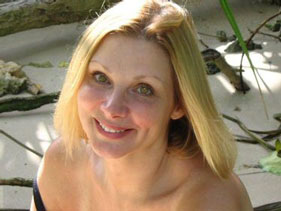 Kathryn Barber
Email: Kbarber@kathrynbarber.com
In a forthright style, Kathryn's 'hippie-chick' mindset and outside-the-box approach is designed to awaken fresh perspectives for individual, social and organizational growth.
She is an author, lecturer and founder of Outreach Partners, a nonprofit organization that provides scholarships, contracts and consulting to qualified individuals and organizations committed to instituting integrally based models for meaningful change.
For more than two decades, Kathryn has been an accomplished entrepreneur and prominent leader in the direct marketing industry. A dynamic executive, motivational trainer and leadership coach, she was the CEO and founder of BCSI, a CRM, database marketing and consulting firm that served Fortune 500 clients since 1989. The company and its subsidiary, SureFIND Data Products, were sold in 2006 to PossibleNOW, the country's leading Do Not Call Processing Company.
In 1996, Kathryn received the "Distinguished Woman Award" from Technology Marketing Corporation, and in 2003, The Direct Marketing Association awarded her with the prestigious "Angels" Award. She serves on the National Board of Directors of the American Telemarketing Association, as well as on the Advisory Board of the Taylor Institute of Akron University. She is a member of the Direct Marketing Association and The Association of Fundraising Professionals. Kathryn is a frequent lecturer, writer, and contributor of white papers and articles to industry publications.
Kathryn has served as a Mentor with The New Jersey Youth Advocacy Program, and is the creator of an empowerment workshop for teenaged girls entitled "I know I Can." She is the author of Hippie Chick Reunion and is working on Hippie Chick Heaven, the second in a thought provoking trilogy designed to entertain, inform and challenge women to awaken to integral consciousness and become vigilant advocates for conscious social change.
She and her husband Joel Barber live in Palm Harbor, Florida. They have two children, Jennifer and Rebecca and four grandchildren, Morgan, Parker, Mason and Dana.